Global Vocal Entertainment, LLC Now Or Never Album Press Release
Global Vocal Entertainment, LLC is a full service production company who is ready to release it's sophmore album "Now or Never" from one of our premiere artist Chris Watts. We are excited about the impact that this album will make with our fans and the culture that we live in today! This album is empowering, entertaining, thought provoking and spiritually aware.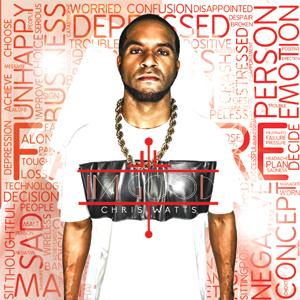 The album features 13 newly written and recorded songs, along with two bonus tracks just for our fans from our, No Holds Barz promo on our Facebook Fanpage, Chris Watts. We are also featuring local singers, rappers, spoken word artist and motivational empowerment speakers. This album WILL NOT disappoint!
THE COUNTDOWN FOR THE "NOW OR NEVER ALBUM" IS HEATING UP!! Check out the "Behind The Scenes" second video as I breakdown another song off of the upcoming sophomore project. This song is titled "New Day" feat B-Sloan Brittney Sloan!! As I told you from the first video we released last week, I will be releasing a new video each week for the rest of the year detailing how I came up with each song on the project. Excitement is in the air!! This is not just an album but this is a lifestyle and a mindset that I constantly inspire everyone to pursue. It's NOW OR NEVER!! This isn't the beginning, This is Forever!! If you missed last week's behind the scenes video, please check it out.
About Chris Watts The Artist
Chris Watts, born and raised in Newton, Mississippi, is a recording artist, producer, musician & Speaker. Chris has a home studio where he records, produces and writes his music. His production services are not limited to local artists, hence the name Global Vocal Entertainment, whose goal is to reach the four corners of the earth with music that impacts lives, provokes social, economic and personal change in the way we think and perceive the world, while glorifying our Father Yahweh. Chris depends totally on the will and strength of God and is quoted as saying, "Only GOD can do what I envision Global Vocal Entertainment accomplishing in the future."
About Global Vocal Entertainment, LLC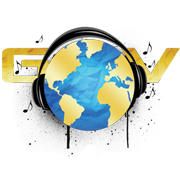 Global Vocal Entertainment, LLC is a full service production company that focuses on the spoken, written, lyrical and graphic communication. The company was established in 2008 and has had continued and progressive success. Artist management, audio production, videopgraphy, website development, graphic content, song and book writing, editing and public speaking are the focus of our company and we would be more that happy to serve your specific needs.